Oct. 19, 2022
Foot switches have many uses and are available in different shapes and styles to suit these applications. This article aims to provide a comprehensive overview of foot switches to help you make a more informed decision for your business.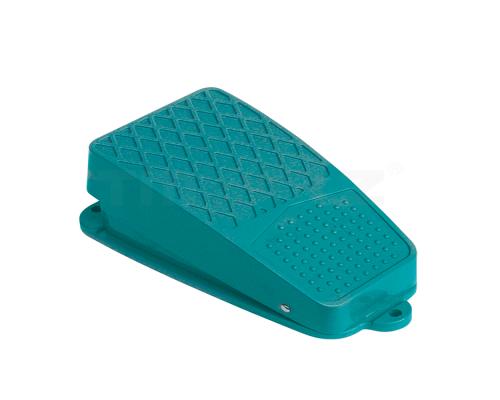 What is a foot switch?
A foot switch, also known as a foot pedal, is a switch that is operated with the user's foot. Foot switches can be momentary or locked. Momentary means that the foot switch must remain compressed in order to perform its function, for example, a sewing machine would require constant compression to keep the machine on. Locked means that the foot switch can be pressed once and then the user can remove the pressure from the switch, but the device or machine will remain on until the switch is compressed again.
Benefits of foot switches
Foot switches are often chosen because:
Space saving - foot switches sit on the floor and in some applications such as production lines or call centers desk space can be tight so using foot switches rather than manual controls means there is more space at the workstation for the user.
More hygienic - foot switches are more hygienic than manual controls as they are not passed from one person to another.
Multi-tasking capability - Operating the switches with the foot means that the user still has both hands free. This is useful for applications such as tattoo parlors where tattoo artists need both hands to do their job effectively. Using a foot switch allows the user to use both hands full and therefore be able to multitask.
Protective features - if they are used in industrial processes, some foot switches also have guards to provide some safety protection for the user and the switch during operation.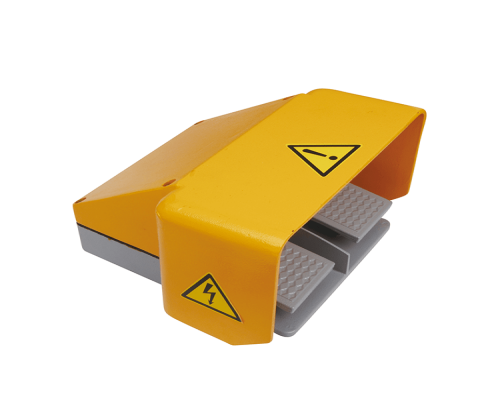 Applications of foot switches

Foot switches are currently used in many industries such as the medical industry, medical and aesthetic, industrial, and general premises applications. Some examples of the different equipment that can be operated by foot switches in these industries are:
In the medical industry, they can be used for patient lifts, medical equipment, dentist chair controls, medical beds, optical instruments, and other equipment.
In the medical and aesthetic industry, it can be used in equipment such as hair removal machines, liposuction devices, tattoo machines, laser machines, etc.
In industry, they can be used in cutting machines, soldering machines, iron presses, wood finishers, etc.
In addition, foot switches can also be used for the mechanical control of automated devices and have a wide range of applications in agriculture.
What does a foot switch do?
Foot switches are used to operate machines or equipment. Depending on the application and environment, pressing a foot switch will usually switch the device or machine off or on. They are switches that are used to switch on or off a circuit.
In summary, this is a complete overview of foot switches in this article. It is an emergency stop device that can be operated by a machine on foot when it cannot be operated manually in the event of a dangerous situation.
TMAZTZ is a manufacturer specializing in the development and production of industrial control switches. Based on our previous experience in switch production, we have established strict QC standards and an excellent workforce. Our switches have been approved by CCC, RoHs, TUV, and CE.
If you want to choose a switch manufacturer in China for your business, we are the best choice!
For more information about foot switches, please visit this link.